Zomer-seminars bij A Rocha Frankrijk
Mocht je nog op zoek zijn naar een mooie invulling van je zomervakantie dan kunnen wij onderstaande seminars van harte aanbevelen! De seminars worden in het Engels gegeven en de reis naar het prachtige domaine Les Courmettes in de Provence is goed te doen met de trein. Of misschien ben je al in het zuiden van Frankrijk en kun je nog een weekje aan je vakantie vastplakken.
Seminar 'Collapse: from anxiety to hope' from 14 August – 19 August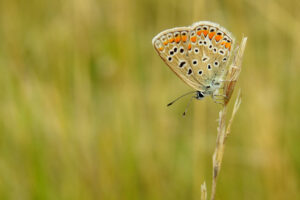 The ecological crisis gives rise to a feeling of imminent catastrophe. Some predict the collapse of our societies. What can Christians say at this time? They speak of hope, but what do they mean? Especially since they also speak of the apocalypse and the end of time.
For a long time, Christians have interpreted wars, natural disasters and epidemics as events that herald the end of history. In this seminar we will discuss ideas about the apocalypse, and how, when and why Christians have seen it as a sign of the end times. We will look at what happened to the churches when they felt that the apocalypse was imminent. We will also examine the impact of these ideas on culture in the West. Can an understanding of Christian history contribute to an understanding of the future?
Graeme Murdoch is associate professor of history at Trinity College Dublin. He will be giving the talks in English with simultaneous translation into French.
Klik hier voor meer informatie over deze seminar met Graeme Murdoch.
The Eco-theology seminar with Dave Bookless from 21 August – 27 August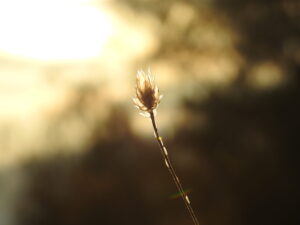 The Bible contains the promise of a future era of hope and peace, beyond anxiety and judgment. In the context of the many environmental and social crises we face, we will explore God's two books, the Bible and the beauty of God's creation. This week in the beautiful setting of Les Courmettes will be an opportunity to reflect with our heads, hearts and hands, on our place in this world created by God.
Pastor, author and speaker, Dave Bookless is the Director of Theology for A Rocha International and a leader on environmental issues within the Lausanne Movement. He speaks regularly in many countries. His book God doesn't do waste has recently been translated into French.
Klik hier voor meer informatie over deze seminar met Dave Bookless.
Mocht je meer informatie willen ontvangen of heb je belangstelling om erbij te zijn, kun je ons altijd even een mailtje sturen via nederland@arocha.org