A Rocha Forum Festival 2021
Het A Rocha Forum Festival is vrij toegankelijk voor alle A Rocha vrijwilligers. Zij ontvangen de week voor het Forum een link per mail. Ben je geen vrijwilliger bij A Rocha of heb je geen link ontvangen, maar wil je wel graag deelnemen aan het Forum Festival? Stuur dan een mailtje naar nederland@arocha.org.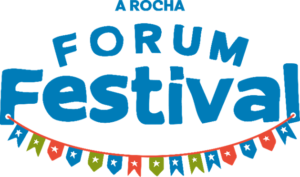 Planning is well underway for the A Rocha International Forum Festival, set for 5-11 June 2021! The theme is Connection: connection through technology and connection through Covenant. Full details of the schedule are coming very soon!
Connection is local as well as global – one of the benefits of a virtual Forum is that everyone can join in! This is a chance to 'travel' around the world and get to know your Worldwide Family. Through lectures, worship and films (made by A Rocha Regional Offices), the goals of this Festival are to learn together, listen to one another, pray together and get a taste of each other's work, places and hopes. While we will certainly miss being with each other in person, we are very much looking forward to interacting with the family as broadly as possible.
What will that look like each day?
Devotions & Big Talks (2 hours per day)
Devotions will be led by A Rocha Organizations, followed by 'Big Talks' on biodiversity, climate change and more from Katharine Hayhoe (climate scientist), Soohwan Park (ARI board chair) and others.
Film Screenings & 'Big Questions Cafés' (1.5 hours per day)
Our very own film festival and two virtual café sessions where you'll have a chance to air vital questions…
Drop-in prayer sessions
Chat and pray with others awake at the same time as you…
Main sessions will run twice to try to offer everyone a reasonably friendly time zone!